KATRIN Spectrometer Section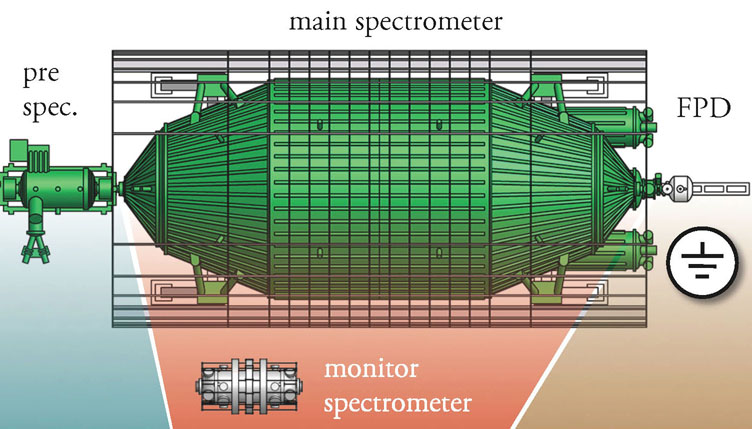 The spectrometer section includes three electro-static spectrometers (MAC-E-filter):
The Pre-Spectrometer rejects most of the low-energy decay electrons, which carry no information on the neutrino mass.
The Main Spectrometer measures the kinetic energy of the electrons passing the pre-spectrometer with energies close to the endpoint of the beta spectrum.
The Monitor Spectrometer measures the position of the monoenergetic conversion electrons from 83mKr decays. It serves as a high precision "volt meter", monitoring the voltage stability of the main spectrometer.